The recent news that Barclays has decided to sell its retail banking operations in the United Arab Emirates after conducting a review of the business, will hardly come as a surprise to many familiar with the sector in the country.
Looking at YouGov's BrandIndex scores, we can see that since YouGov started tracking the bank sector in the UAE, Barclays has struggled to close the gap on both its local and international rivals.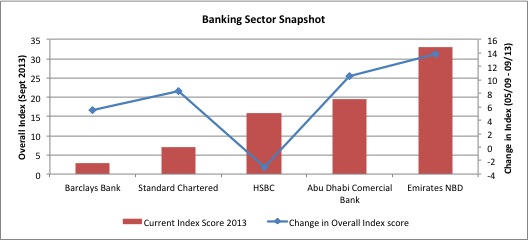 From the same relative score in mid- 2009, Emirates NBD & HSBC's respective brand health's have fared very differently. Emirates NBD has soared to become the undoubted leader in the sector, whilst early front runner HSBC still hovers around its 2009 score.
Whilst Barclays did show some improvement in its Overall Brand Health Score, since 2009, the fact remains that strong local banks with relatively high marketing spends and presence, make the attractive UAE market, a hard slog for any foreign bank – especially if, like Barclays which had only two retail sites, they appear to be in the market half-heartedly.