The real estate giant is the most recommended brand in the country, ahead of Emirates and Al Baik
Emaar has raced up to the top spot from number five last year to become Saudi Arabia's most recommended brand among current and former customers. Emirates which was at the top of the list last year, closely follows at number two, while Al Baik moves up to the third spot from sixth last year.
The rankings showcase a mix of brands including travel, real estate, consumer brands and financial services. Apple, iPhone and Almarai have seen a drop in their ranks this year while mada remains in the same position. Universal Japan, LEGOLAND Water Park (Dubai) and Damac make impressive entries at fifth, eighth and tenth, respectively.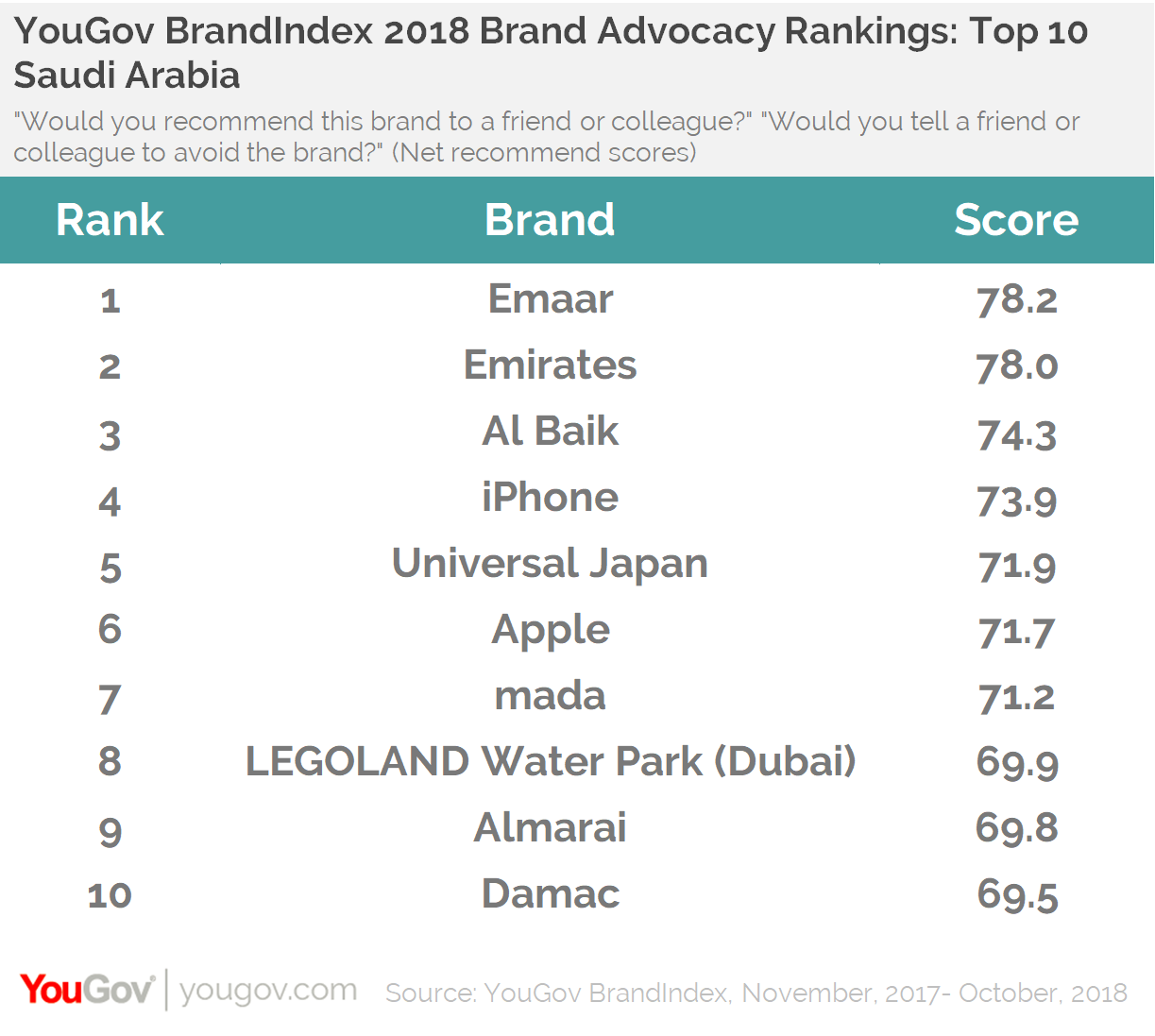 The Advocacy Rankings, produced by YouGov's daily brand tracking tool BrandIndex, considered how much current and former customers endorsed brands over the past year by asking respondents, "Would you recommend the brand to a friend or colleague?" or "Would you tell a friend or colleague to avoid the brand?"
YouGov also revealed the brands that have the most improved level of customer advocacy in the twelve months. Kia has been performing considerably better among consumers and has seen the biggest improvement in its Recommend score, changing its score by +13.3, from 23.7 last year to 37.0 this year. Beverages seem to be resonating particularly well with Saudi consumers. Brands like Bison, Power Horse, Coca-Cola Zero, Red Bull and Pepsi Max have registered significant improvement in their brand advocacy scores this year.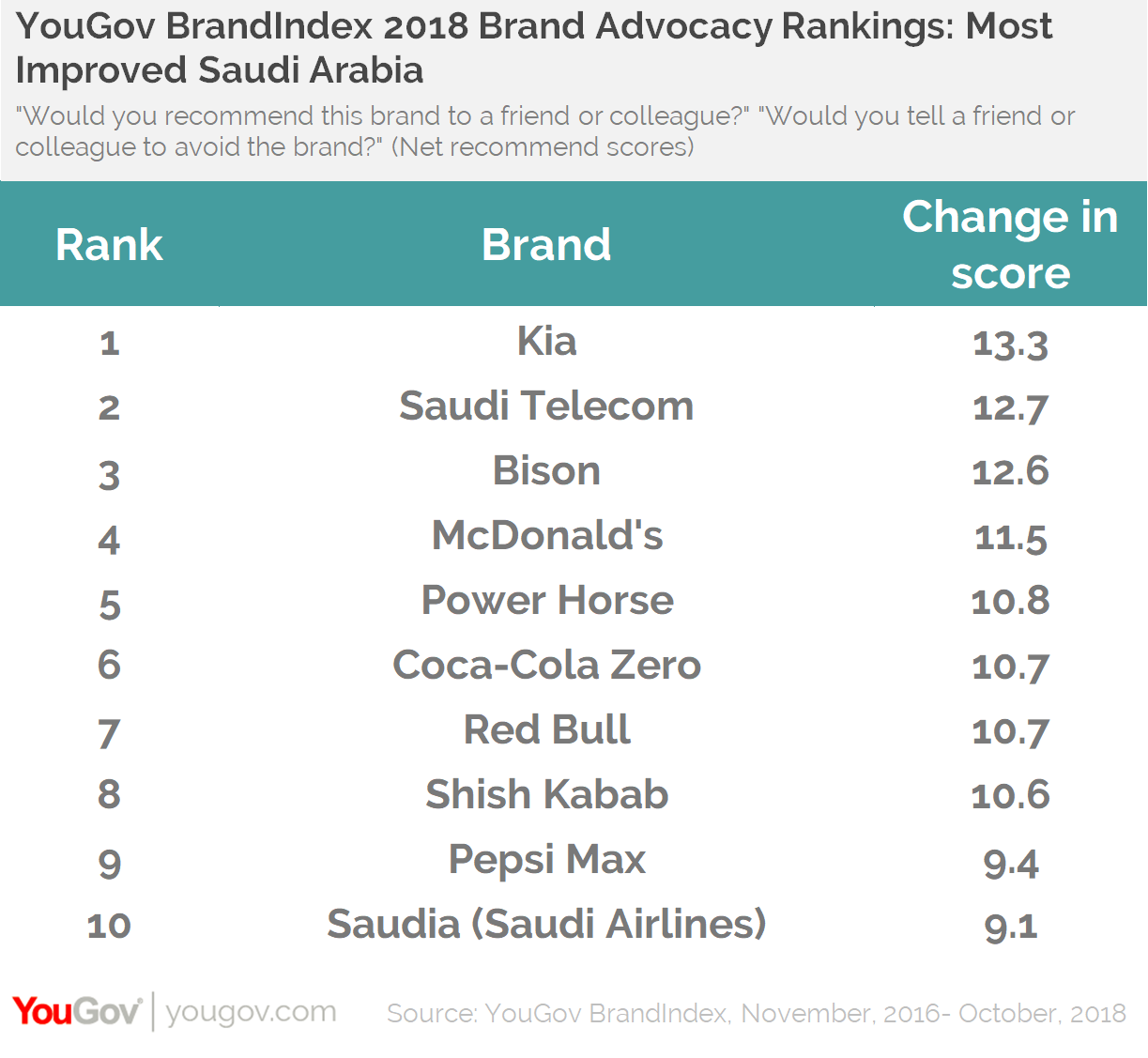 Commenting on the rankings, Scott Booth, Head of YouGov BrandIndex - MENA, said, "Brand advocacy is an indicator of a brand's performance in terms of customer service and satisfaction. A recommendation from friend or family is one of the most powerful votes of confidence and provides invaluable endorsement for a brand. The rankings highlight a mix of brands in top ten who have managed to deliver positive experiences and are doing a great job in winning their customers' trust and support. It is also interesting to note the significant improvement in customer advocacy of beverages brands within the country."
YouGov BrandIndex screened all of its 497 brands in Saudi Arabia for their net Recommend score, which asks respondents "Would you recommend the brand to a friend or colleague?" and "Would you tell a friend or colleague to avoid the brand?" Only respondents who are current or former customers of a given brand are considered. Rankings data was collected between November 1, 2017 and October 31, 2018 and Improvers data was collected between November 1, 2016 and October 31, 2018. All brands must have a minimum N of 200 and have been tracked for at least 6 months to be included in the rankings and at least 6 months in the prior year's period (as well as being currently tracked) to be included among improvers.