The messaging service giant jumps to the top position, becoming the brand with the most positive buzz amongst consumers in Egypt
WhatsApp dethrones Facebook to become the most talked about brand in Egypt, according to the YouGov BrandIndex Buzz Rankings 2018.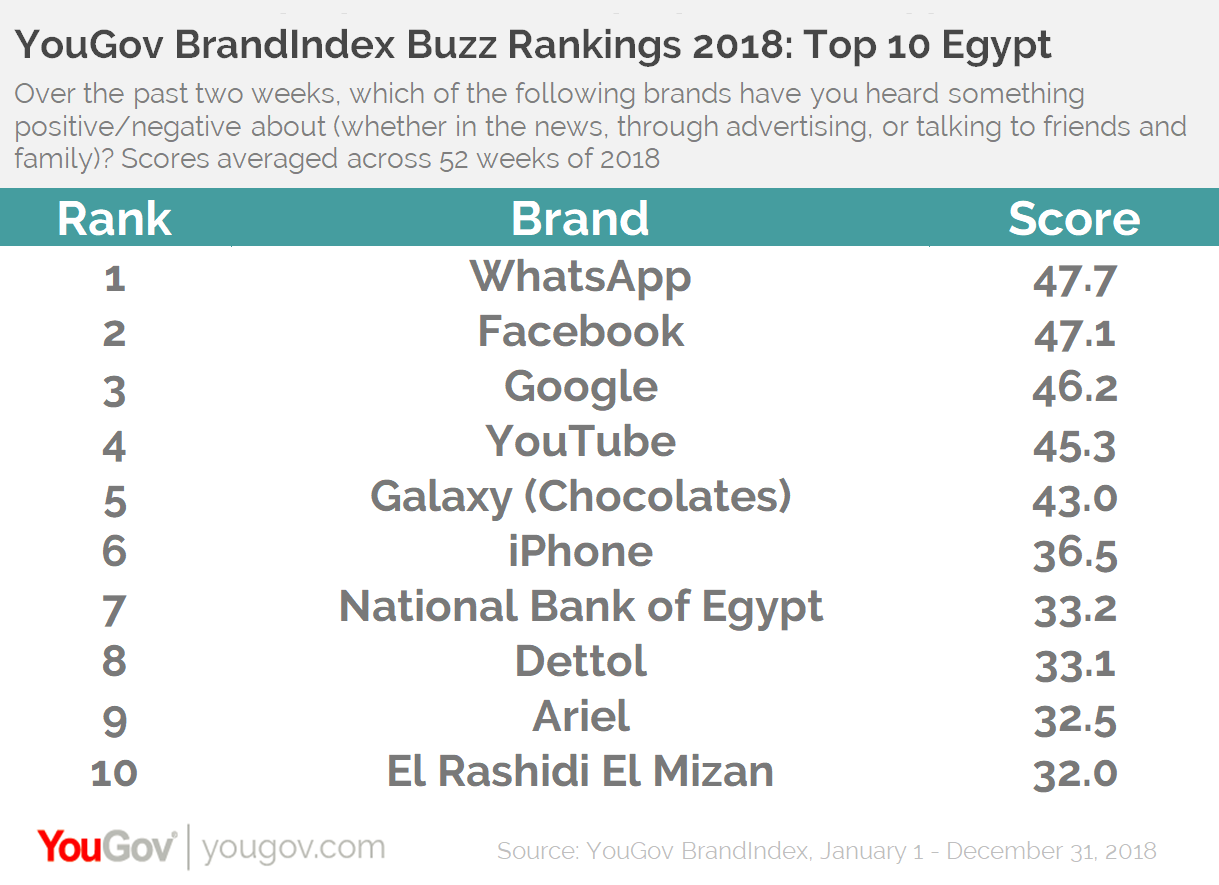 YouGov BrandIndex measures the public's perception of brands on a daily basis across a range of metrics. The annual Buzz rankings are compiled using Buzz scores from the entire year's worth of data. Buzz scores measure whether people have heard anything positive or negative about a brand during the previous two weeks.
Google and Galaxy (Chocolates) climb up to third and fifth, respectively, from fourth and sixth last year. The National Bank of Egypt and El Rashidi El Mizan remain in seventh and tenth position, respectively, this year.
YouTube, iPhone and Ariel have all seen their ranks drop by one position this year, to fourth, sixth and ninth, respectively. Meanwhile, Dettol makes an entry into the list in eighth place.
YouGov BrandIndex has also released the ten "most improved" brands of the past year and Heinz tops the list with a rise of +7.4 points in its Buzz score, going from +5.1 last year to +12.6 this year.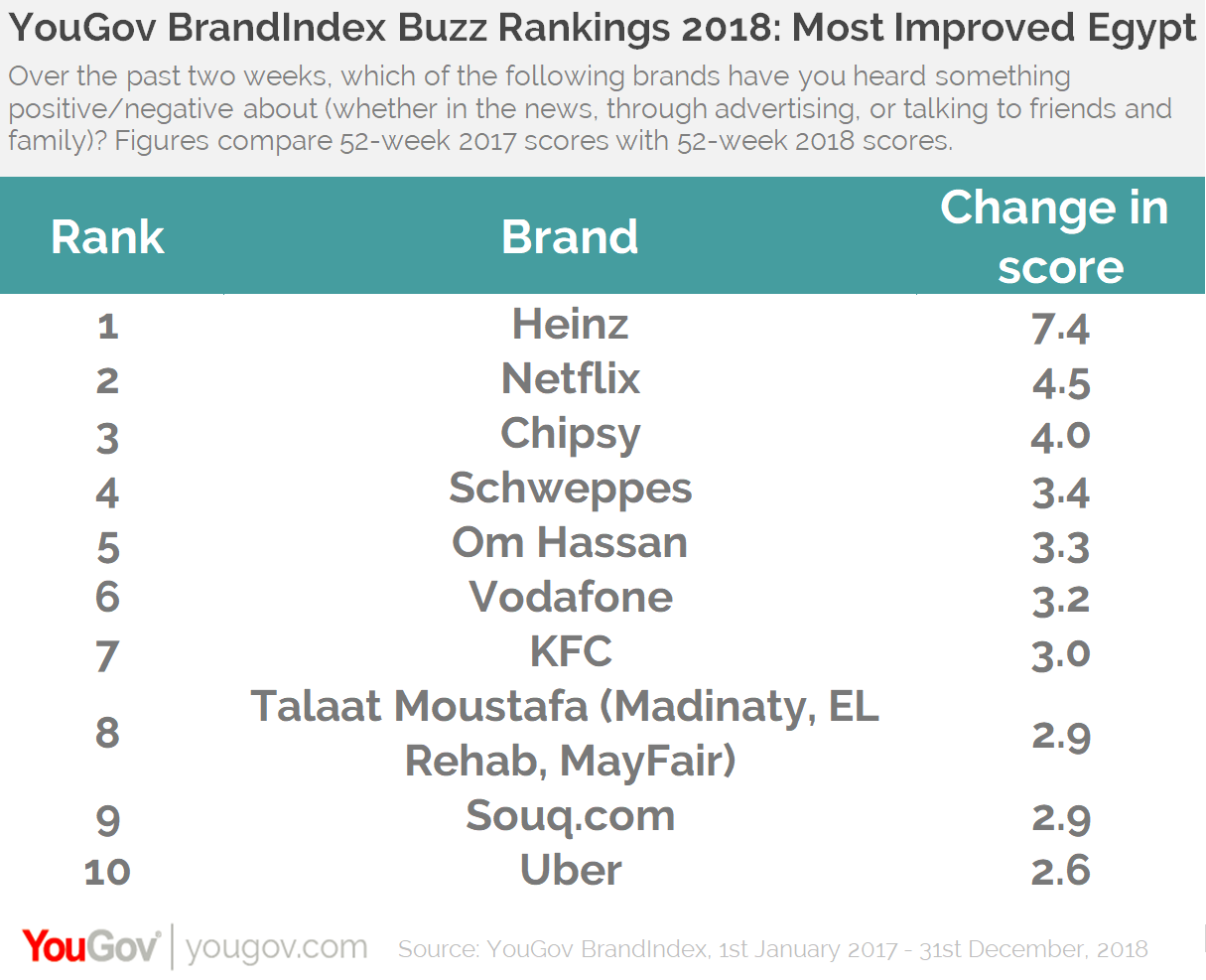 Netflix is the second most improved brand with a +4.5 rise, and Chipsy (+4.0), Schweppes (+3.4) and Om Hassan (+3.3) make up the rest of the top five.
The 288 brands in YouGov BrandIndex were ranked using the Buzz score which asks respondents, "If you've heard anything about the brand in the last two weeks, through advertising, news or word of mouth, was it positive or negative?" Scores are net scores, calculated by subtracting the percentage of negative responses from the percentage of positive responses for each brand.
The Buzz Rankings chart shows the brands with the highest average Buzz scores between January 1 and December 31, 2018. The Buzz Improvers chart ranks the brands with the highest increase in Buzz comparing scores from January 1, 2017 to December 31, 2018.
Both scores are representative of the general population. All Buzz scores listed have been rounded to a single decimal place, however, we have used additional precision to assign ranks. All brands must be tracked for at least 6 months to be included in the rankings, and must have been tracked for at least 6 months in the prior year's period (as well as being currently tracked) to appear in the movers tables.