The fast-food company has the best brand health among Saudi consumers
Al Baik dethrones Alamarai to become the top-ranked brand in YouGov BrandIndex's annual brand health rankings for Saudi Arabia. Almarai, which was on the top two years running has moved down to second in the 2019 rankings.
These rankings are based on the Index score from YouGov BrandIndex, which measures overall brand health. The score takes into account consumers' perception of a brand's overall quality, value, impression, reputation, satisfaction and whether consumers would recommend the brand to others.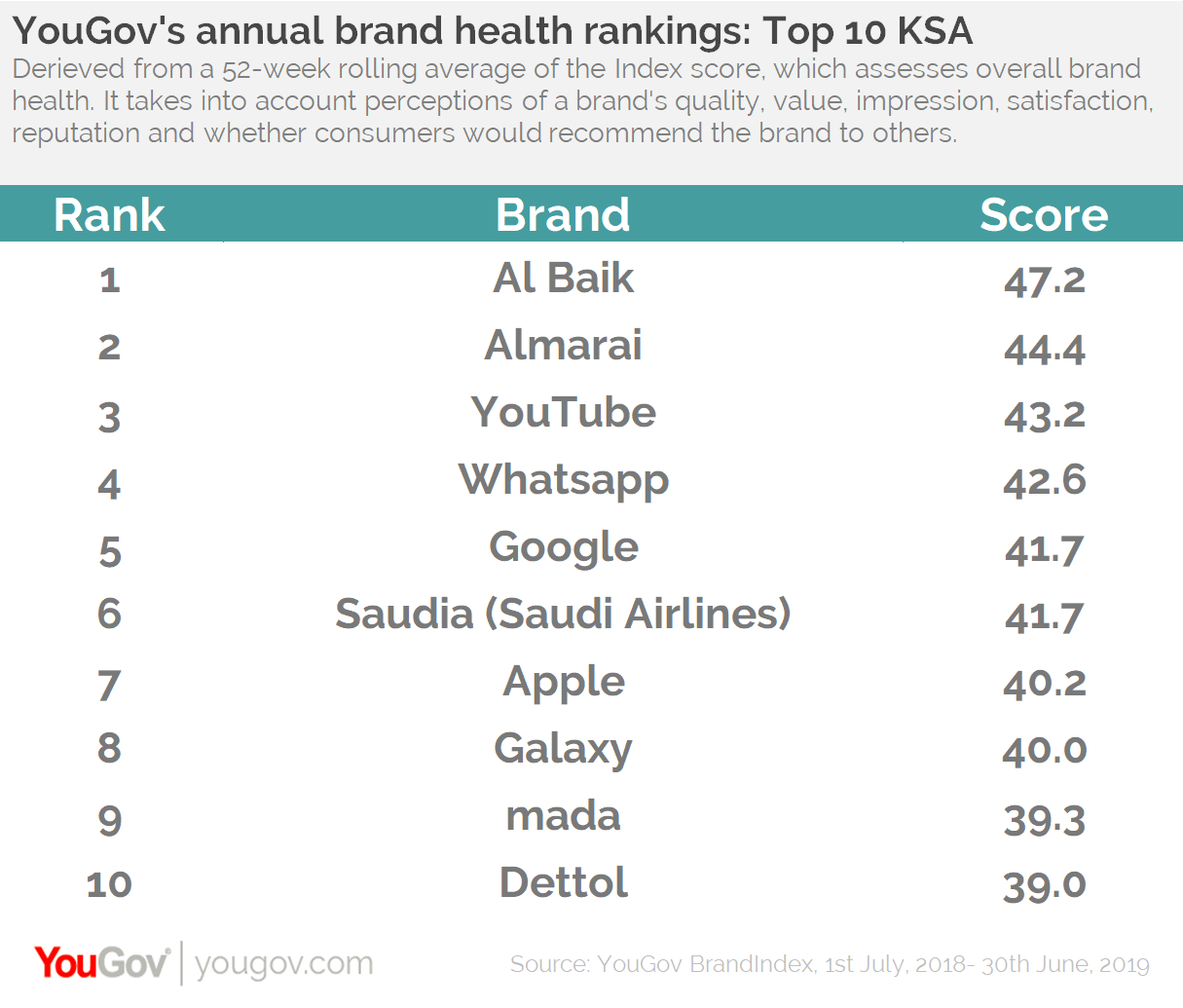 Digital power brands YouTube, WhatsApp and Google remain in the same position this year as well- at third, fourth and fifth, respectively. Dettol likewise finds itself in the same spot as last year at tenth.
Apple has slipped down one spot to seventh. On the other hand, Saudi Arabia's national airlines, Saudia, has jumped up two places to sixth this year. Galaxy Chocolate and mada are new entrants to the rankings at eighth and ninth, respectively.
One of the most interesting movements in the rankings is the large strides made by mada over the past year. On top of becoming one of the top 10 brands in the country, the payment network tops YouGov's most improved brand health list – increasing its scores by +9.0 over the last 12 months.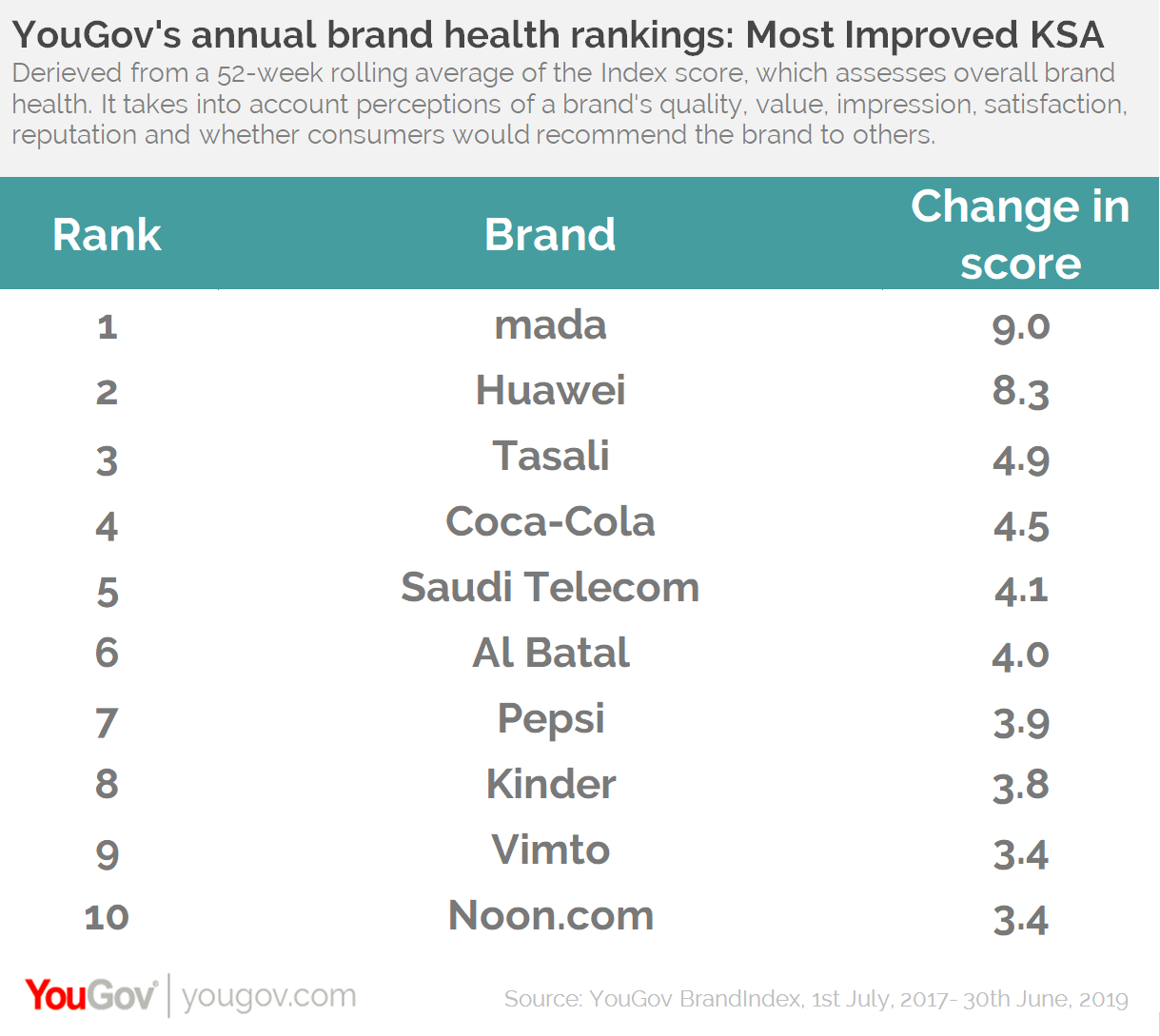 Chinese mobile operator Huawei is the second-best improver, raising its score by +8.3. Saudi Arabia's improvers list this year is dominated by food and beverage brands such as Tasali (4.9), Coca- Cola (4.5), Al Batal (4.0), Pepsi (3.9), Kinder (3.8) and Vimto (3.4). Saudi Telecom (4.1) and Noon.com (3.4) are some of the other brands that complete the improvers list of Saudi Arabia.
Methodology
These brands were rated using YouGov BrandIndex's Index score which is a measure of overall brand health which takes into account consumers' perceptions of a brand's quality, value, impression, satisfaction, reputation and whether they would recommend the brand to others.
The Index Rankings list shows the brands with the highest average Index scores between July 1, 2018, and June 30, 2019. The Index Improvers list ranks the brands with the highest increase in Index comparing scores from the previous year. Both scores are representative of the general population.
All Index scores listed have been rounded to a single decimal place, however, we have used additional precision to assign ranks where the scores are tied.