The social networking giant is the most positively talked about brand amongst young adults in Egypt
Facebook tops the 2019 YouGov NextGen rankings in Egypt. The social media giant has topped these rankings ever since the inception of our NextGen rankings in 2017. WhatsApp, Uber and National Bank of Egypt, maintain their rankings from last year at second, third and fourth, respectively.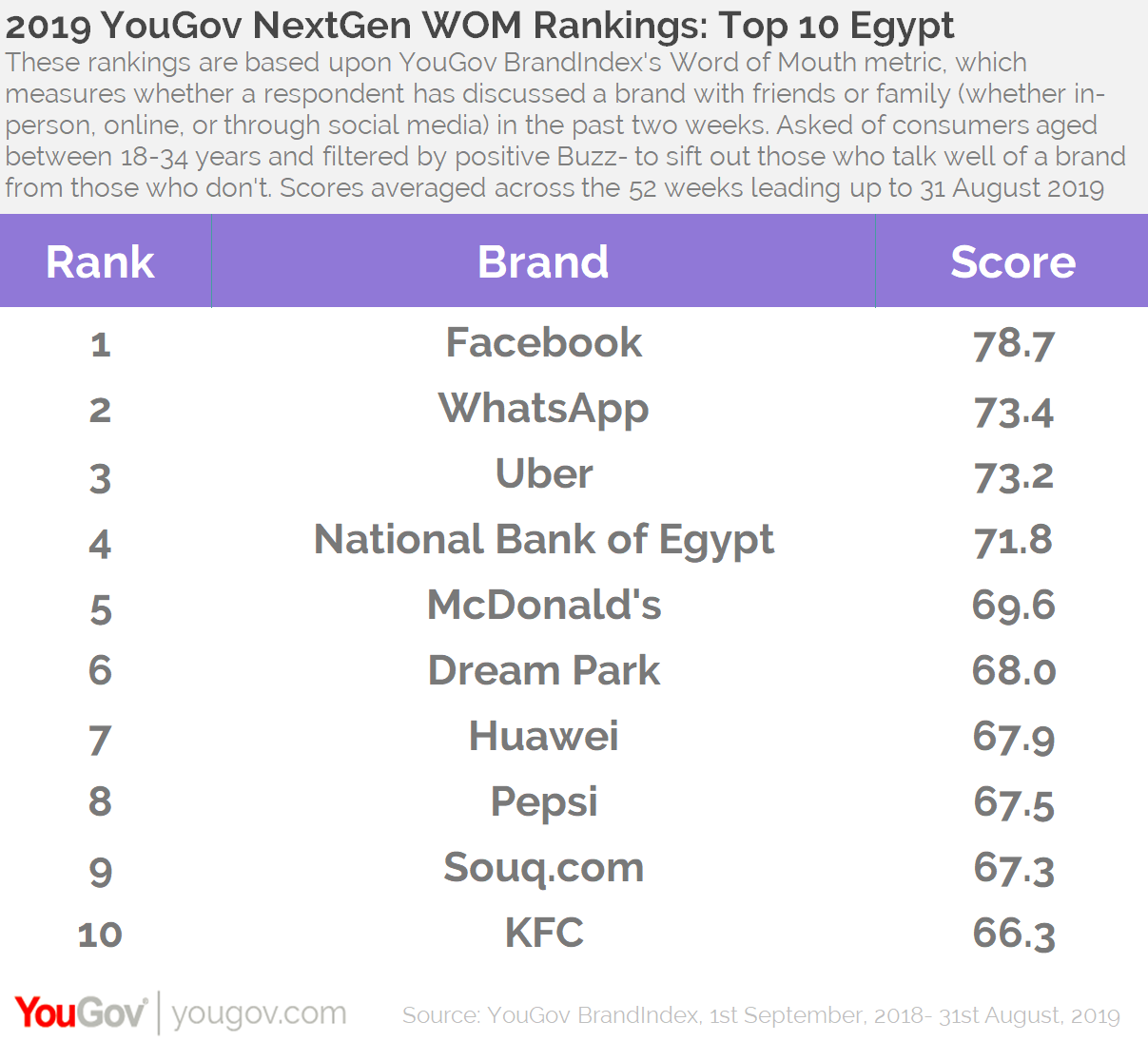 McDonald's climbed up four places at fifth this year while Dream Park, Huawei and Souq.com made an entry into the list at sixth, seventh and ninth, respectively. Food and beverage brands- Pepsi and KFC had a tough year and dropped down three places each in this year's rankings, to eighth and tenth, respectively.
YouGov's daily brand tracking tool, BrandIndex, considered the opinions of respondents aged between 18 and 34, collected online over the past year, to discover the 10 brands they've talked about the most positively with friends and family, whether in person, online or through social media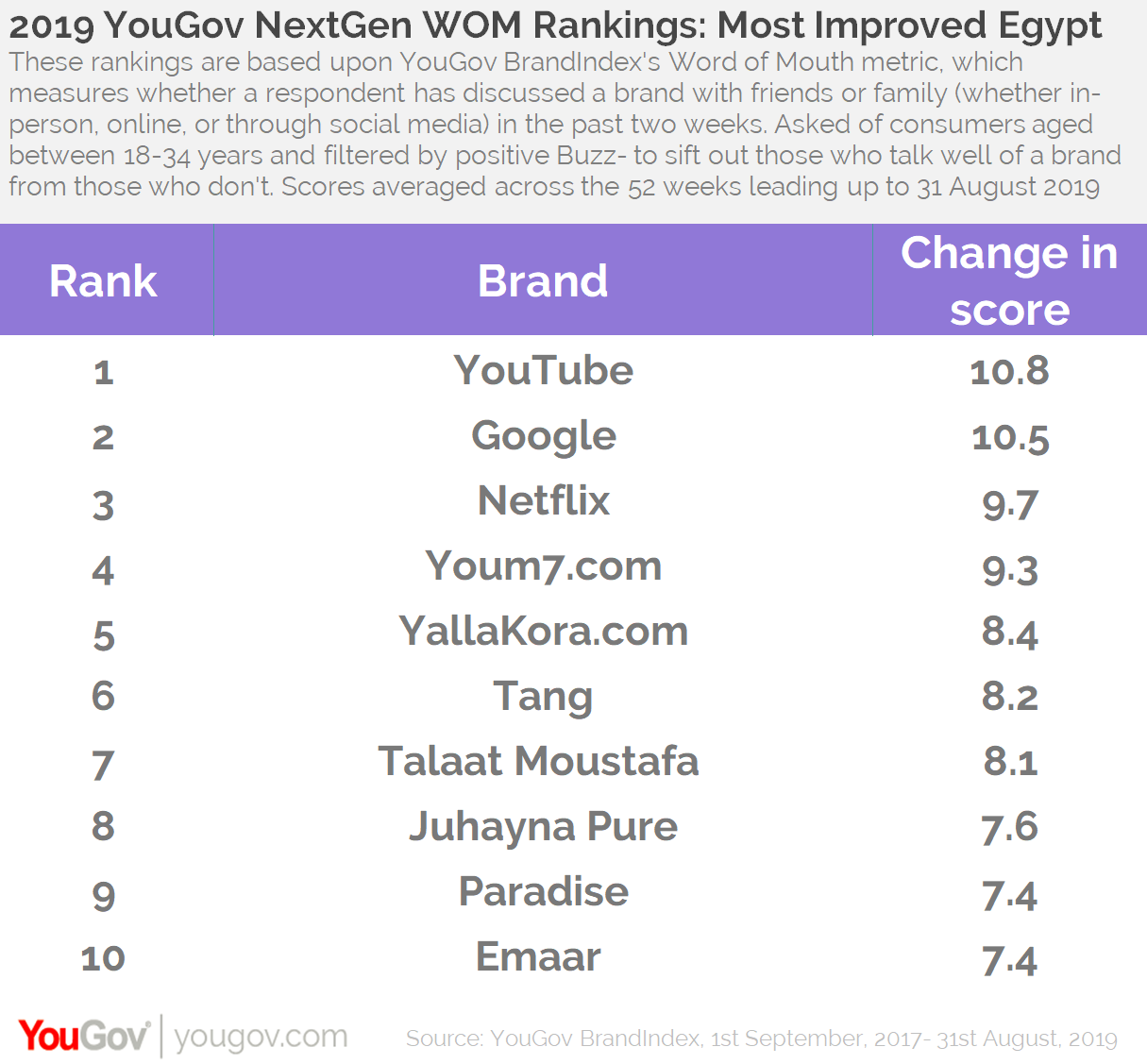 The rankings also assess which brands have experienced the greatest uplift in positive Word of Mouth score over the past 12 months. YouTube recorded the greatest improvement in positive chatter since last year, increasing its positive Word of Mouth score by 10.8 points, from 52.0 last year to 62.8 this year.
Apart from YouTube, this year's improvers list is dominated by internet brands. Google (increasing by 10.5) and Netflix (+9.7) are the second and third best improvers in Egypt, followed by Youm7.com (+9.3) and Yallakora.com (+8.4).
Other brands to feature in the top 10 improvers include real estate brands such as Talaat Moustafa (+8.1) and Emaar (+7.4) as well as Tang (+8.2), Juhayna Pure (+7.6) and Paradise (+7.4) completing the improvers list for Egypt this year.
Methodology
YouGov BrandIndex first screened all of its 395 brands for positive Buzz, which asks respondents "Have you heard anything positive about the brand in the last two weeks, through advertising, news, or word of mouth?" Brands with low response volume were eliminated. Brands that were tracked for at least 6 months (top 10) and at least 18 months (top 10 improvers), were then ranked on Word of Mouth scores, which asks respondents "Which of the following brands have you talked about with friends and family in the past two weeks (whether in person, online, or through social media)?" All respondents for this research were young adults 18 through 34 years old. Data was collected between September 1, 2018, and August 31, 2019, for top 10 and September 1, 2017, to August 31, 2019, for top 10 improvers