The smartphone giant is the most recommended brand among consumers in Egypt
iPhone has topped the list of the most recommended brands by consumers in Egypt, for the third consecutive year.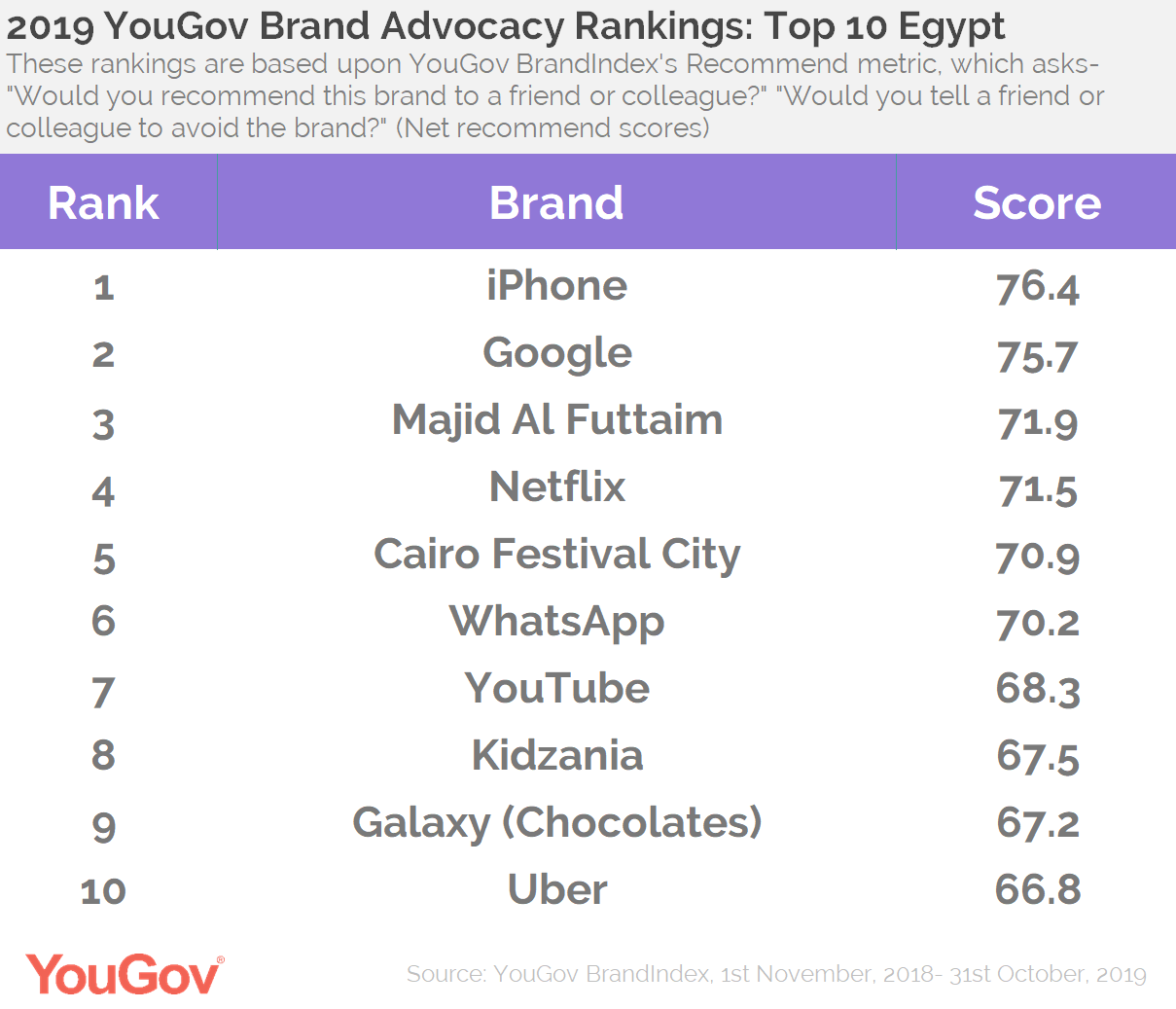 The Egypt Advocacy Rankings, produced by YouGov's daily brand tracking tool BrandIndex, considered how much current and former customers endorsed brands over the past year by asking respondents, "Would you recommend the brand to a friend or colleague?" or "Would you tell a friend or colleague to avoid the brand?".
It was a year of mixed performances for technology brands in the country- with some doing well and some faring poorly with consumers. While Google and YouTube have shown improvement and moved up one and two places in the 2019 rankings, to second and seventh, respectively; Netflix and WhatsApp have seen a decline this year and moved down two places each, to fourth and sixth, respectively.
This year's rankings saw a flurry of fresh entries such as Majid Al Futtaim at third, Cairo Festival City at fifth and Kidzania at eighth. The new entrants have repositioned some of the stable top ten brands, with Uber and Galaxy (Chocolates) now placing in tenth and ninth, compared to fifth and sixth last year.
YouGov also revealed the brands that have the most improved level of customer advocacy in Egypt over the past 12 months. Barclays Bank has seen the greatest improvement of 11.1 points in its Recommend score this year in Egypt, increasing from 11.1 last year to 22.2 this year.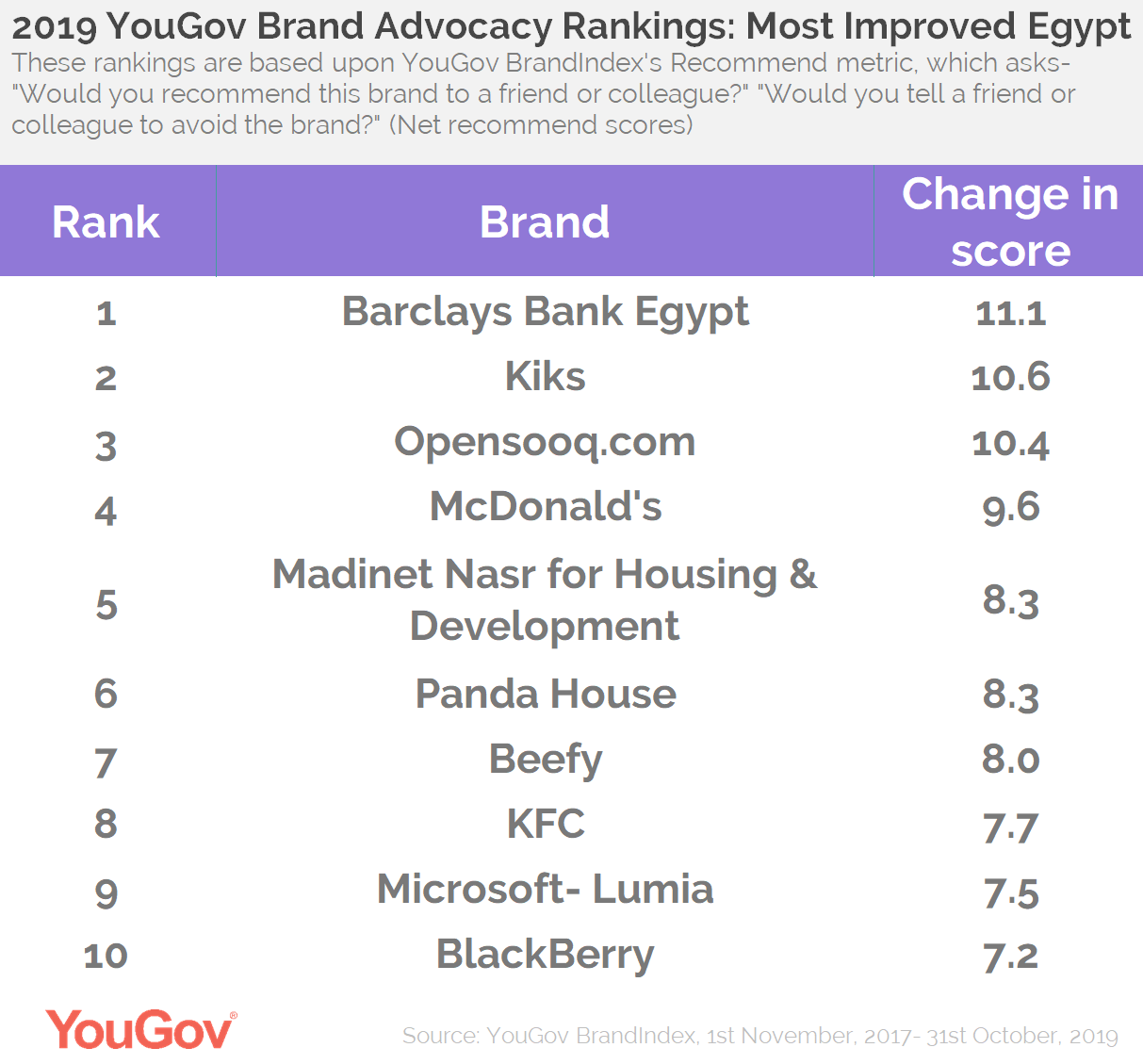 This year's improvers list saw a dominance of food and QSR brands such as Kiks (with a change in score of 10.6), McDonald's (9.6), Panda House (8.3), Beefy (8.0) and KFC (7.7).
Opensooq.com (10.4), Madinet Nasr for Housing and Development (8.3), Microsoft Lumia (7.5) and Blackberry (7.2) are the other brands that make up the list of top 10 improvers of 2019.
Methodology
YouGov BrandIndex screened all of its 348 brands in Egypt for their net Recommend score, which asks respondents "Would you recommend the brand to a friend or colleague?" and "Would you tell a friend or colleague to avoid the brand?" Only respondents who are current or former customers of a given brand are considered. Rankings data was collected between November 1, 2018 and October 31, 2019 and Improvers data was collected between November 1, 2017 and October 31, 2019. All brands must have a minimum N of 200 and have been tracked for at least 6 months to be included in the rankings and at least 6 months in the prior year's period (as well as being currently tracked) to be included among improvers.