During May, Vimto achieved the highest uplift in Ad Awareness of any brand in KSA
Vimto enjoyed the greatest improvement in Ad Awareness of any brand in KSA throughout the holy month of Ramadan. This achievement correlates with the brand's current campaign, focusing on the connection between the brand and the holy month of Ramadan.
Over the years the soft drink has become a staple beverage to be consumed at Iftar, when Muslims break their fast. This is partly due to the high sugar content which works to quickly restore energy levels in the body and also as the beverage has associations with sharing.
The campaign has a slightly different message this year, in line with the social distancing guidelines in place because of the Covid-19 outbreak. The brand's digital Ramadan campaign focusses on bringing people together based on their shared enjoyment of Vimto, despite the distance between them. Instead of preparing the drink for a group to share in person, the digital advertisement shows people having a good time while consuming Vimto and sharing the experience virtually - #Vimto_till we_meet again!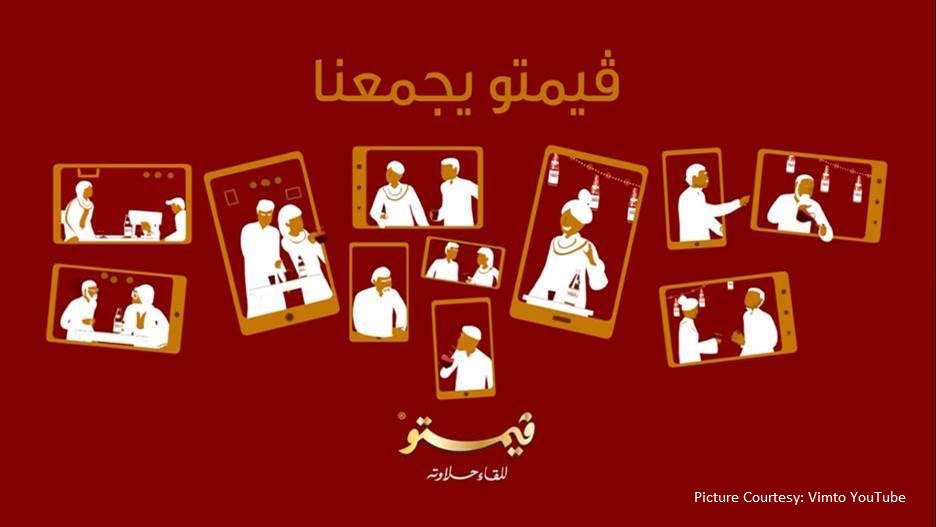 https://www.youtube.com/watch?v=l6R-qOcFSGA
The ad has over seven million views on YouTube and YouGov brand tracking data shows the campaign has resonated with the public, with its Ad Awareness score throughout May increasing by +9.6 points. Not only are people noticing the campaign, but it also appears to be contributing to increasing Impression perceptions of the brand ("Overall, of which of the following brands do you have a positive/negative impression?"), with the Impression score improving by 8.1 points throughout the month of May.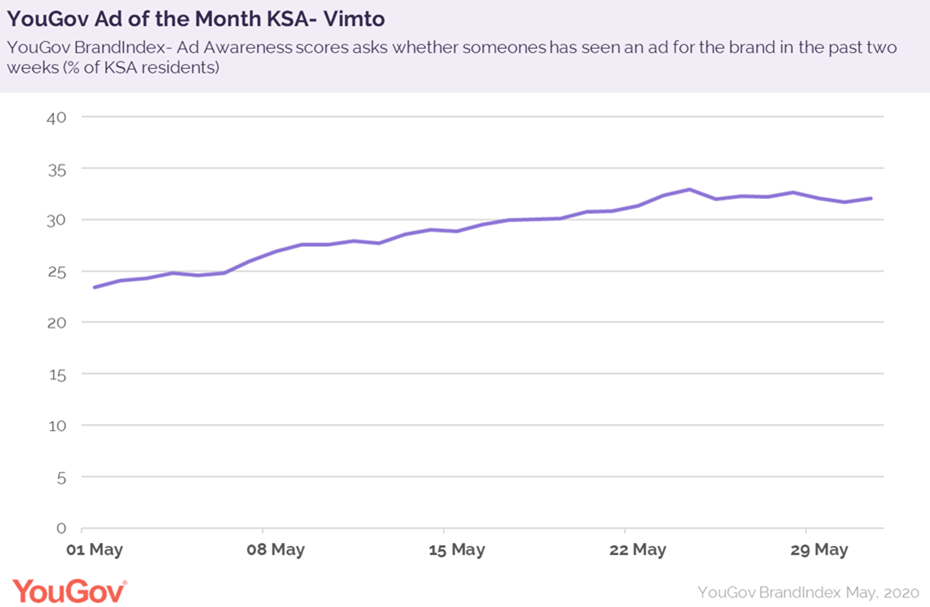 Vimto can be pleased to know that not only have residents of KSA noticed their campaign but it has also generated positive perceptions towards the brand during the holy month.