2020 YouGov BrandIndex Customer Loyalty Rankings show that Emirates, Almarai and Carrefour have the most loyal customers in the UAE, KSA and Egypt, respectively. The rankings are measured using reconsideration scores amongst customers of each brand.
Along with top 10 brands, these rankings also reveal the top 10 most improved brands i.e "brands that have registered the largest improvement to their loyalty score in the past year". Majid Al Futtaim, Al Raya and Jumia.com have topped the list of most improved brands in the UAE, KSA and Egypt respectively.
Discover the winners in the UAE, Saudi Arabia, and Egypt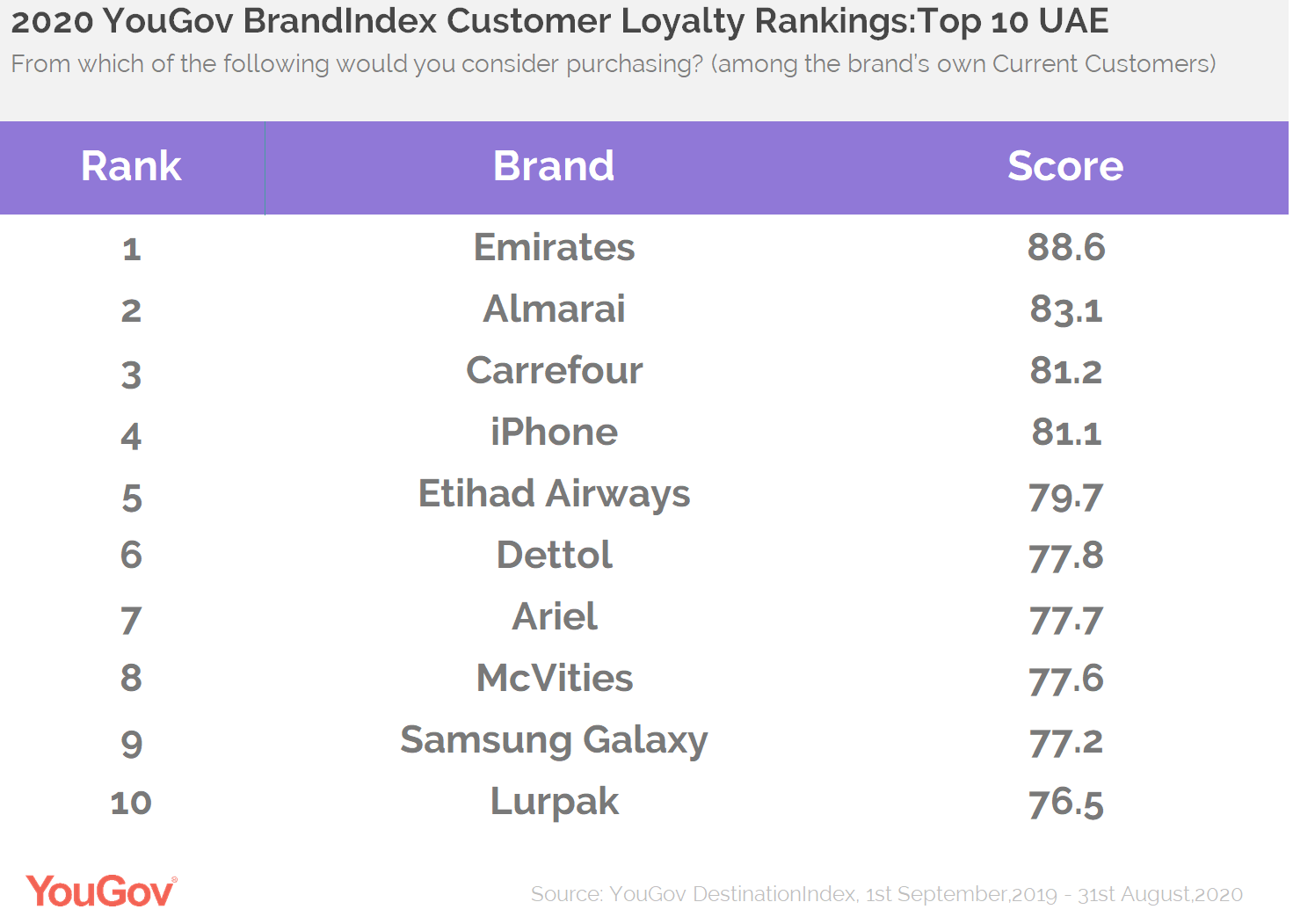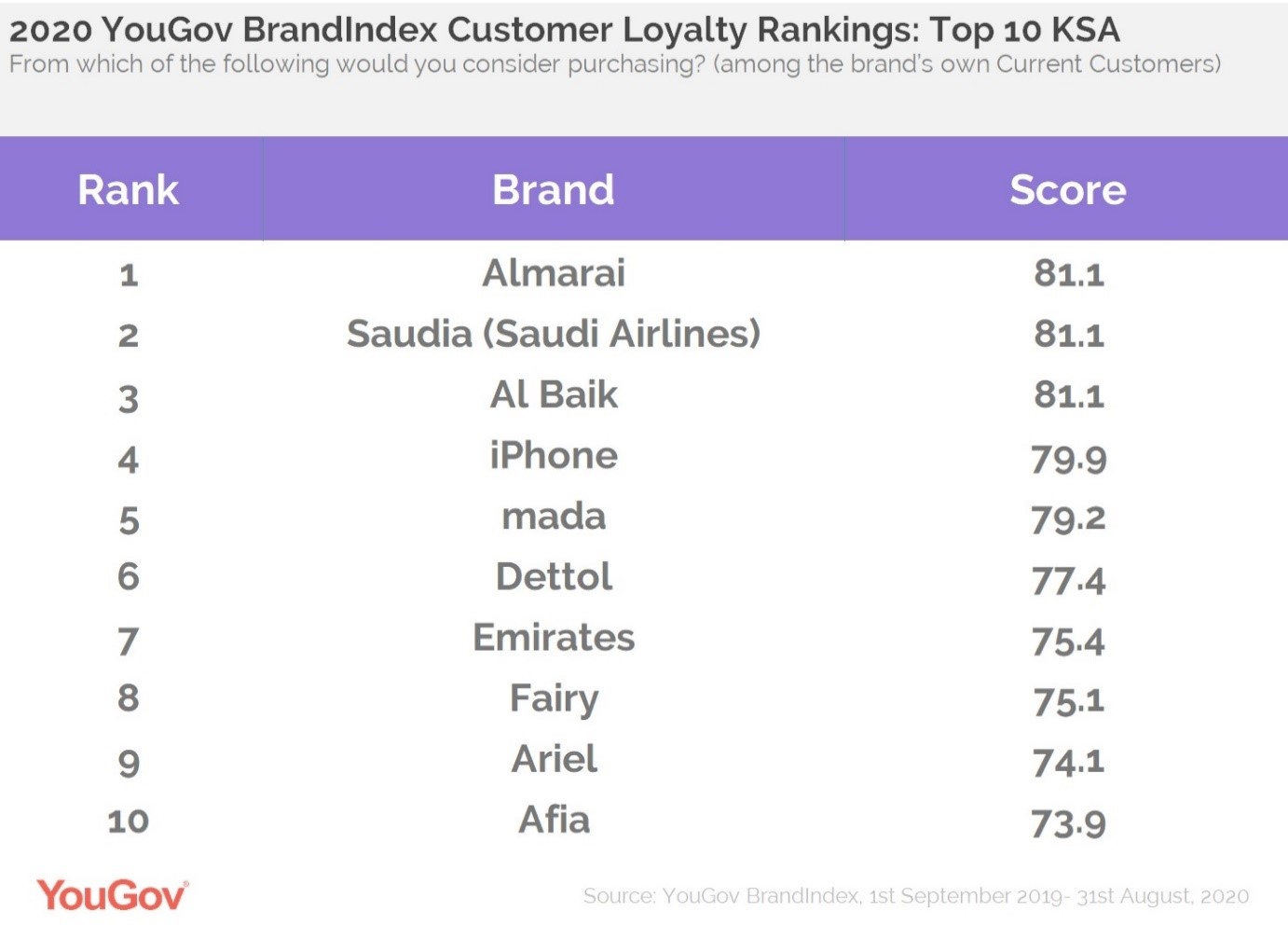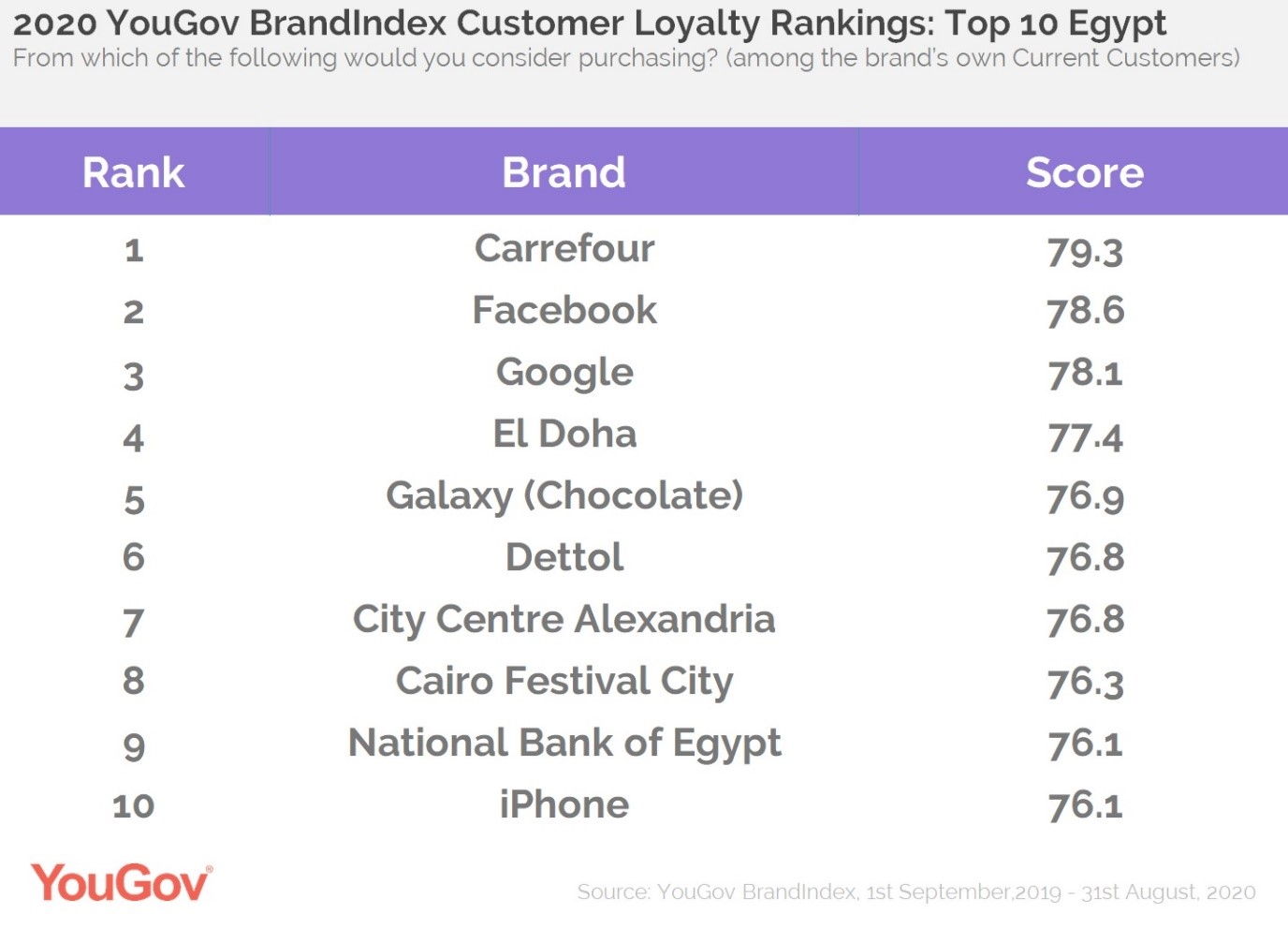 Contact us to know more about 2020 YouGov BrandIndex Customer Loyalty Rankings:
Methodology:
The 1731 brands in YouGov BrandIndex were ranked using the Consideration score amongst the brands' own Current Customers. By looking at what proportion of a brand's own customers would consider their own brand the next time in they are in the market, we can understand how loyal a brand's customers are. Each brand is ranked according to the performance of their Consideration score (among the current customers) in BrandIndex, which is calculated by asking respondents daily.