During December 2020, Schweppes achieved the highest uplift in Ad Awareness of any brand in Egypt
In December, the brand with the highest uplift in Ad Awareness score across the MENA markets was Schweppes in Egypt.
The back end of November and early December saw Coca Cola owned brand, Schweppes, launching a campaign featuring Egyptian actor, writer and film producer Asser Yasin. Followed by Egypt based Tunisian actress Dorra Zarrouk featuring in video, billboard and social media advertising with the tag line 'it's Schweppes time'.
The adverts feature the stars ignoring all the calamities happening around them, to sit and enjoy a drink of Schweppes, because 'it's Schweppes time'. In relation to all the current events in the world, the advert has clearly resonated with the audience.
The percentage of the adult online population in Egypt that said they had seen a Schweppes advert in the last two weeks, jumped from 25.3% at the beginning of December to peak at 32.6% - an uplift of +7.3%.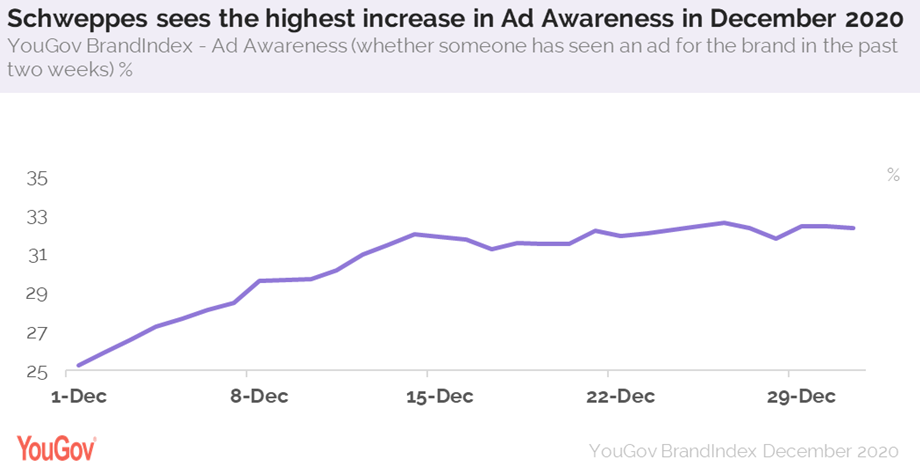 That is on top of the 5% uplift already seen towards the end of November (from 20.1% to 25.3%).
Apart from increasing Ad Awareness, we can see that brand health scores also improved over this time period from 31.6 to 34.7 at it's peak mid-December, and despite tailing off marginally, it remained above 31.6 points from 1st December to close the month at 32.7.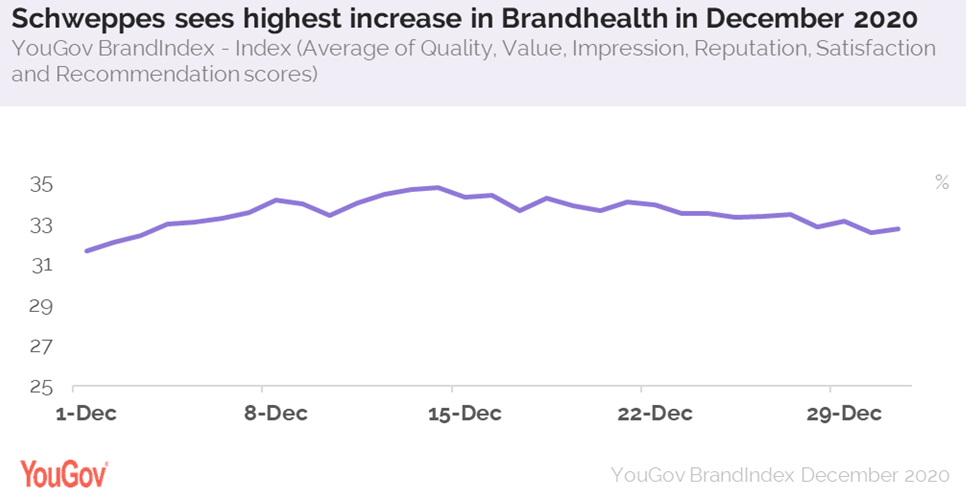 Satisfaction towards the brand is the clear driver for this uplift in brand health scores and we can see this continued to grow during the month, whilst other brand health metrics declining can explain the dip in brand health scores beyond mid-December.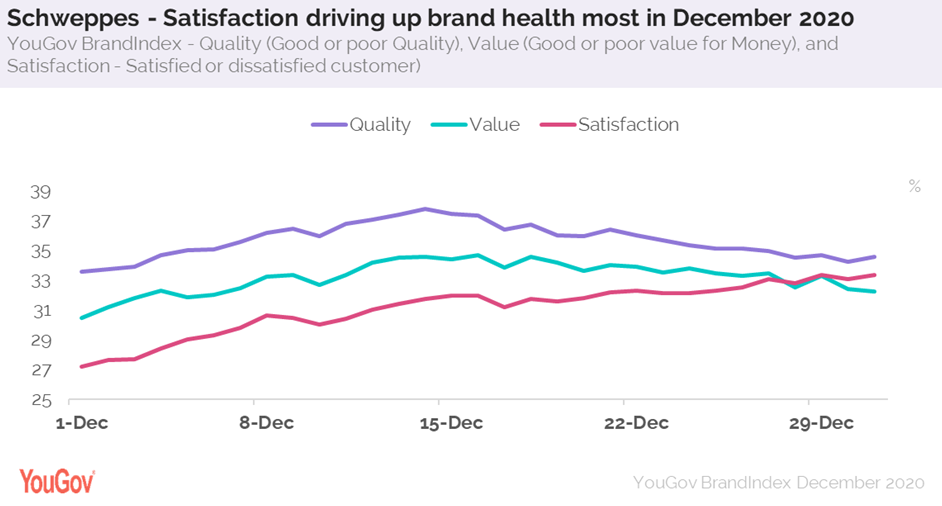 Looking further along the funnel we can see there was also an uplift in current customers, so this campaign shifted the needle in terms of customer behaviour as well driving customers to the brand.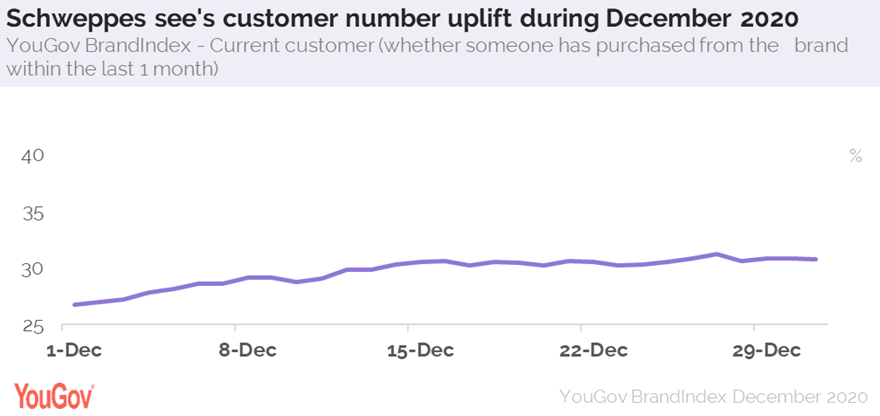 What remains to be seen is whether the brand can maintain the momentum, and retain the higher volume of customers over the longer term. We will continue to monitor the success in BrandIndex, YouGov's daily brand perception tracking study.